About Project
Ababhil is a general purpose Ecommerce store. They offer variety of product to the customer.
We have created the Brand Identity and than proceed to build the website. We are also doing the Digital Marketing for this brand till this days.
Industry
E-commerce
Location
Bangladesh
Our Role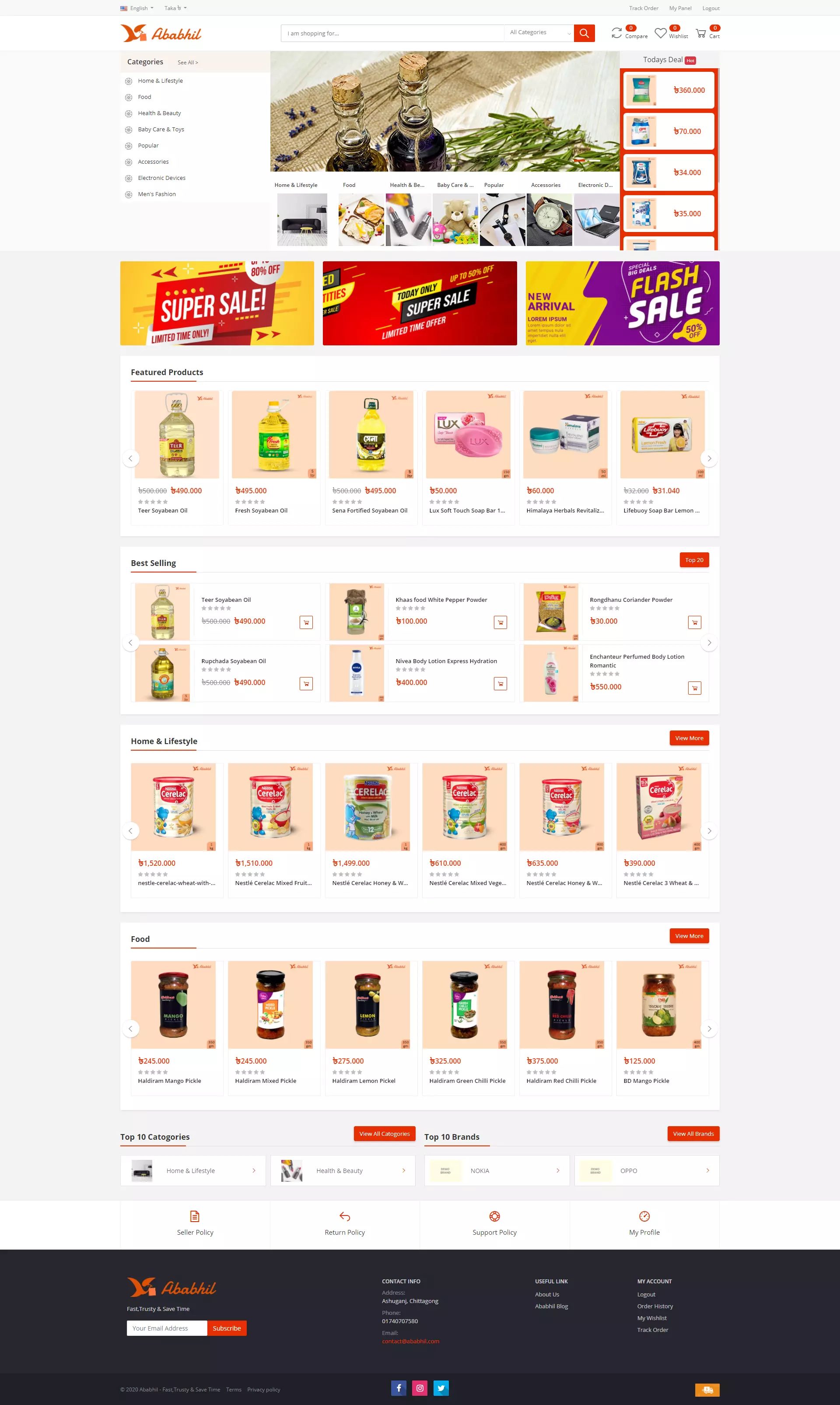 Our Approach
Good web design is fundamental for any type of E-commerce business. Consumers must be able to easily navigate through a website to ensure they find what they are looking to purchase. Therefore, our approach started with streamlining the online shopping experience, making sure each user flow on the site was simple for a consumer and used clearly labelled call-to-actions throughout. Shopify was our first choice of E-commerce platform. It provides a seamless checkout experience for the customer, and gives Aardvark a powerful set of tools to run and grow their business.